Captain Brockington Fendig "Fenn"
by Paula
(Georgia )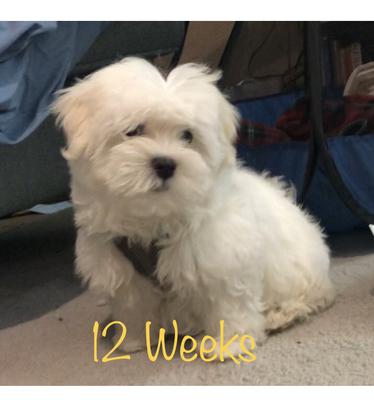 Fenn is 13 weeks old today and I just weighed him tonight and he weighs 5.34 pounds. He is pure Maltese from a great breeder who said he would be on the big side. I love him no matter what but I'm training him as my emotional support dog and it is SO helpful to have him small like he is now to conceal him when needed. ESA's do not have service dog privileges. I have issues being comfortable leaving the house and he helps me a lot.


His mother was 8lbs and his daddy 7lbs full-grown adults. Like I said, reputable breeder.
What are the chances that he will be his parent's weight?
His 12-week weight was 4.62 so he has gained 11oz this week.