Maltese Celebrity Dog Names
Famous dog names for Maltese and their people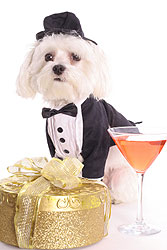 Take a look at these celebrity dog names to give you some ideas for your own Maltese.

There's something for everyone from the rugged Mister and Foxhugh, to the super cute Maddie and Pinky.
Since you already treat your Maltese like famous stars, why not name them after famous dogs too?
Who knows, maybe your Maltese will join this list of celebrity dogs one day!

Halle Berry
Willow and Polly
Halle Berry has two famous Maltese dogs. Willy is a male Maltese and Polly is a female Maltese.
This beautiful actress takes them on many outings and has even been seen at photo shoots with her super cute Maltese duo.
Star Jones
Pinky and Mimi
Star Jones has a little girl Maltese named Pinky and recently got a little Maltese puppy named Mimi to keep her company. 
She says that her dogs reduce her stress and help keep her active and healthy. Way to go Star!
Heather Locklear
Mister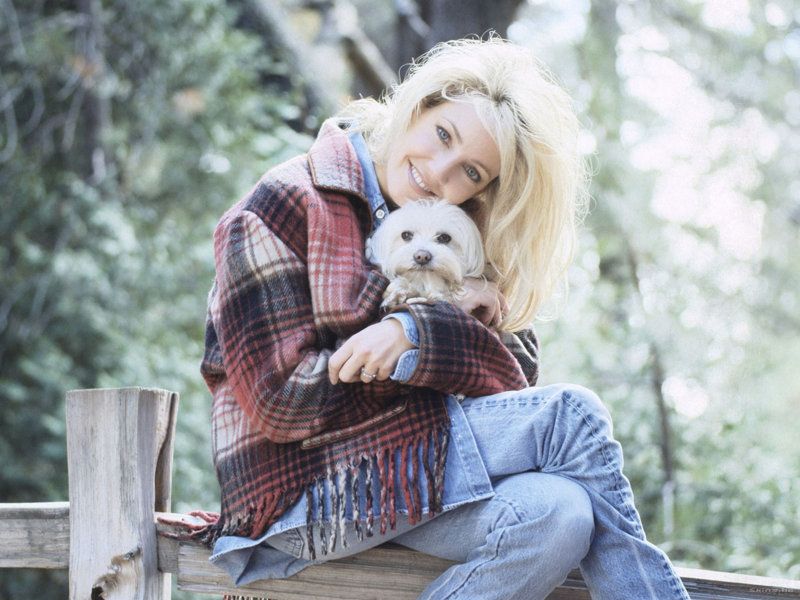 Heather Locklear has got a handsome Maltese pup named Mister who is regularly featured on her Instagram.
She has had a rough time lately with a breakup and finishing rehab, but her little dog keeps her going strong.
Anna Nicole Smith
Marilyn
Although Anna Nicole Smith passed away in 2007, she will always be remembered for her love of little dogs. She had three, but her dog Marilyn was her only Maltese. 
Later after her death, her ex Howard K. Stern cared for the dogs and he said it helped him heal from her untimely passing.
Eva Longoria

Jinxy
Eva Longoria had Jinxy for many years, but he sadly passed away in 2018. He was 15 years old and gave so much love to her that she even wrote a special tribute to him.
Her Instagram is filled with many pictures of her dog Jinxy and the adventures they had together.
Marilyn Monroe

Mafia Honey

Marilyn Monroe had her Maltese dog Mafia Honey for the last two years of her life. Frank Sinatra gave him to her to help cheer her up.
She took Maf to many parties and classes to introduce him to everyone.  After Marilyn's death, Mafia was adopted by Sinatra's secretary, Glora Lovell.
Elizabeth Taylor

Sugar, Daisy and Delilah
Elizabeth Taylor deeply loved animals, especially her three Maltese dogs. She once even said, "Some of my best leading men have been dogs and horses."
She had animals all her life and often spent lots of money to keep them by her side during travel for film shoots. Although Elizabeth Taylor passed away in 2011, the legacy of her love for animals lives on.
Elvis Presley

Foxhugh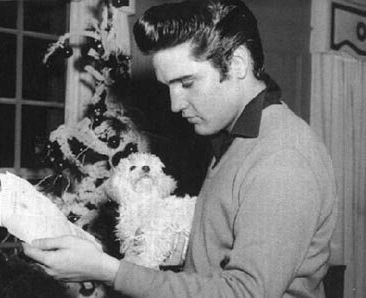 Elvis always loved animals and had many as a child. He also had many dogs over the years, but only one Maltese who was little Foxhugh. 
He may be more known for hound dogs, but his love for Maltese dogs was clear. He eventually gave Foxhugh to one of his last girlfriends, Linda Thompson before his death. 
Leona Helmsley

Trouble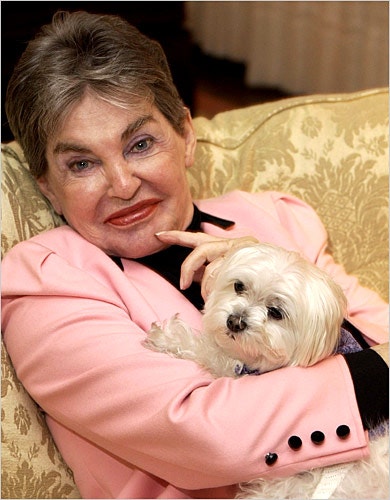 Leona Helmsley is known to have the richest dog in the world. She left her little Maltese dog most of her estate (12 million!). His name was Trouble and he lived in luxury in Sarasota, FL until the age of 12.
Trouble came into Leona's life after her husband passed away. It was a way to comfort her. The richest Maltese now lays to rest next to his owner.
Lindsay Lohan

Gucci
Lindsay Lohan named her Maltese dog after her pair of Gucci boots when her dog ate them. She also claims Gucci lived to be 27, but not many people believe that is possible.
Gucci was a micro teacup Maltese puppy. These tiny dogs usually have many health problems and it's not advised for anyone to buy them. 
Britany Spears

Lacey

Britney Spears is known for spending alot on her five dogs. Her little Maltese girl named Lacey is one adorable, spoiled pup!
She took her dogs everywhere until she had her children. Now they're not so mobile, but still well cared for. Who wouldn't want to be a star's spoiled dog?
Maltese > Fun > Celebrity Dog Names

Are you a Maltese Maniac?

Join other Maltese Maniacs and get:
Our exclusive monthly newsletter
Discounts on great Maltese dog products
Notifications of contests and giveaways