Adorable Maltese Puppies Pictures
View pictures of Maltese puppies and share your own Maltese puppy pictures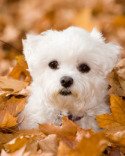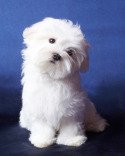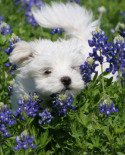 Do you love to look at Maltese puppies pictures? Well then you've come

to the right place! We have lots of cute puppy pics submitted by Maltese dog lovers like you.

Take a look at all the adorable Maltese puppies pictures and stories, then share one of your own precious pup.

Find out what to expect from Maltese puppies and what their personality is really like. Then decide if a Maltese is the right dog breed for you.




Do you have an adorable Maltese puppy? Upload a picture and tell us more about his/her personality & your puppy could be famous!
Do you have a Maltese puppy?
If so, your little cutie could be famous! Please tell us all about your Maltese puppy (under 1 yr old only please) and we'll put it on our website. What kind of personality does s(he) have? What makes him/her so special? Let other Maltese Maniacs know what to expect from Maltese puppies. Submissions must include at least 200 words of text and a picture to be accepted. Thanks!

Purebred Maltese puppies only please. If you have a Maltese mix puppy, please go to our special Maltese mix page.
What Other Maltese Puppy Owners Have Said
Click below to see contributions from other Maltese puppy owners...