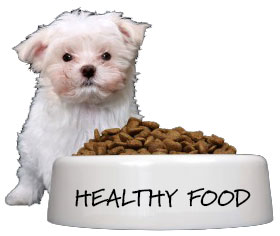 Although my two Maltese dogs aren't puppies anymore, I'm always on the lookout for the best puppy food recommendations I can give my friends with Maltese puppies.
I've done the research and found out which is the highest quality puppy food recommended by Whole Dog Journal and other reputable puppy food ratings.
Take a good look at the list below to find out what you should be looking for in a high quality puppy food for your best friend.
Do you feed your Maltese puppy food?
If so, your dog could be famous! Please tell us all about your favorite Maltese puppy food and we'll put it on our website. Why did you choose this type of food? Did your puppy experience any changes once he starting eating this food? Let other Maltese Maniacs know why this was the best puppy food for your Maltese.
What Other Maltese Puppy Owners Have Said
Click below to see what puppy food other Maltese puppy owners recommend...