How to Stop Eye Stain on Your Fur Baby
by Sylvia Allsop
(UK. )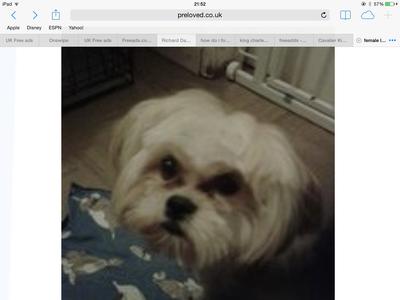 Poor baby rescued with bad eyes.
My little dogs were rescues, I saw on the internet how not using Tap water but Bottled water was a great way to keep impurities out of the dogs diet and stop dog eye stain.


Oh! How pleased I am to see it not coming back...:-)
Wonderful advice....xxxx
Are you a Maltese Maniac?

Join other Maltese Maniacs and get our exclusive monthly newsletter, discounts on great Maltese dog products, and notifications of contests and giveaways.