Maltese Chihuahua - Buttons
by Connie Tompkins
(Walford, Iowa)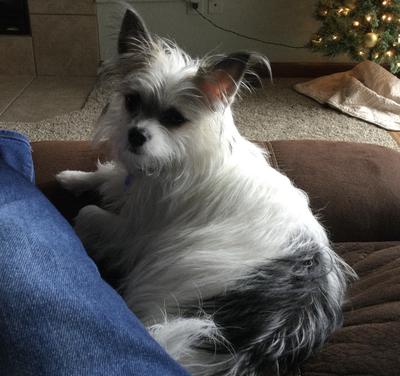 Thank goodness we found our little princess at the onset of the pandemic. We live in Cedar Rapids, Iowa and also endured the trauma of the devastating Derecho, this August, that so many are stilling trying to recover from. She has been such a blessing to us. My hubby and I are retired and Buttons has brought us so much joy.


She was only 2 lbs, at 8 weeks, when we brought her into our lives. She now weighs 8 pounds fully grown. We have have a couple other Chihuahuas, Papillons, and terrors during our lifetime, but she is the most intelligent and loyal companion we've ever had. She was fetching at 8 weeks and completely paper trained by 10 weeks.
She loves everybody and is always a head turner wherever we go. Buttons just turned a year old last Friday (1/29/21) Thank you Buttons for the laughs, cuddles, kisses and companionship. Life with you, little girl, is such a joy!