Poppi
by Aslan
(Oklahoma)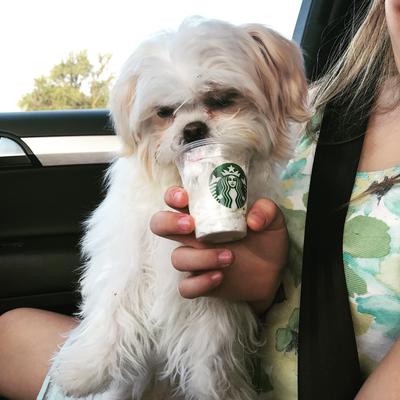 Poppi is energetic but also bey loving and sweet. She has always loved to play and run. I have found that she can jump very high and she tends to jump on our couch and chew up our pillows. Poppi has white fur with light brown spots and is 1 year old. One of the things that makes her special is her teeth and eyes. She has a very bad underbite that makes her look like she is constantly smiling and her eyes are like those of Chamaeleon. Her parents were also purebreds. Overall I could not be happier with my desition to get her and ii hope to to have her for many years to come.
Join in and write your own page! It's easy to do. How? Simply click here to return to Tell Us About Your Jatese!.
Are you a Maltese Maniac?

Join other Maltese Maniacs and get:
Our exclusive monthly newsletter
Discounts on great Maltese dog products
Notifications of contests and giveaways