Zoe - Maltese Jack Russell Mix
by Lidia Teixeira
(Mississauga, ON, Canada )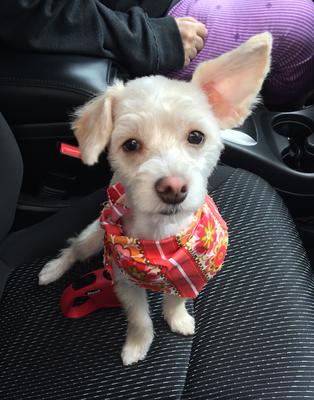 Our zany Zoe
We rescued Zoe, but we have no idea her actual mix. From her small frame, cute little sad eyes and piggly curly tail, Zoe has a springy bottom and jumps high.. so we are assuming a Jack Russell mix. Never the less, we love our wonky ear crooked footed girl.
Are you a Maltese Maniac?

Join other Maltese Maniacs and get our exclusive monthly newsletter, discounts on great Maltese dog products, and notifications of contests and giveaways.